19 Yoga Gifts for Men (and Women) for 2022
In a World of domineering consumerism and overconsumption, we should be buying less, better things, that last longer. This couldn't ring more true during the numerous gift giving periods we encounter throughout the year. Fortunately, gifts that encourage movement, sustainability, wellness and recovery are those that keep on giving. 
We've put together a diverse list of 19 Yoga Gifts for Men (and Women) for 2022 - from humble to grand - that will hopefully inspire, encourage and preserve a robust and enduring relationship with not only yoga but movement in general, wellness and self-care (plus a little fun for good measure).
19 Yoga Gifts for Men (and Women) for 2022
For Something Truly Special
Our Honest Yoga Mat is made from 100% organic cotton with a natural rubber weave on the base. Each is made entirely by hand - using an age-old technique that takes 8-10 days per mat - representing artistry of the highest degree. Dyed with incredible smelling, locally-grown Ayurvedic herbs - these impart antiseptic, cleansing and calming properties into the fabric to enhance your practice. Furthermore, the entire process is solar-powered and uses only rain harvested water. Any wastewater is returned to the soil to grow crops.
This mat is so much more than the mat itself and what goes into it. It is part of supporting an entire community from farmers to artisans to drivers. 
This is a gift that is not only an incredible product, but one that supports a traditional skill, a local community and the environment - in an industry (yoga mats) that is notorious for using energy intensive processes, harsh chemicals and unsustainable materials.
For Those That Need To Relax
MASAJ is a contemporary wellness brand and massage studio designed to combat the negative effects of city living. A place to hold you; both at home and in their London studios.

Serious and dedicated about taste and change-making, they champion originality from their bodywork to their aroma-crafting, always adhering to our rule of being meticulous about simplicity. Simply put, amongst the best places to get a massage in London.
Image © 2018, Masaj
For Those That Are Active On & Off the Mat
Our Flow Trousers - loved not only for the complete freedom of movement they offer but their boundless versatility - have become a wardrobe staple.
From active to casual and everything in between, our Flow Trousers are valued for their functionality - which never comes at the expense of versatility and good looks.
Made from expertly woven, beautifully soft and sustainable fabrics with reinforced seams, through to carefully considered features such as our signature crotch panelling, elasticated drawstring waistbands and zipped pockets.
Ever had the urge to run, jump, flip, twist or squat when out and about? We've got you covered. 
The dying process we use means they will naturally fade with wear in all the right places to look and feel even better. Don't be precious with them - wear often!
For Those That Want To Learn
All forms of yoga can provide benefits physically, emotionally, and mentally, however Yin Yoga works the deeper levels of the body/heart/mind: the yin tissues of fascia, tendons, ligaments, joints and bones, as well as the energetic channels of the meridians, nerves and blood system. One big difference noticed by students of Yin Yoga is the long-held, passive nature of the posture, which gives time for a deeper journey to unfold, a journey into the meditative aspects of yoga, a bridge to living life mindfully.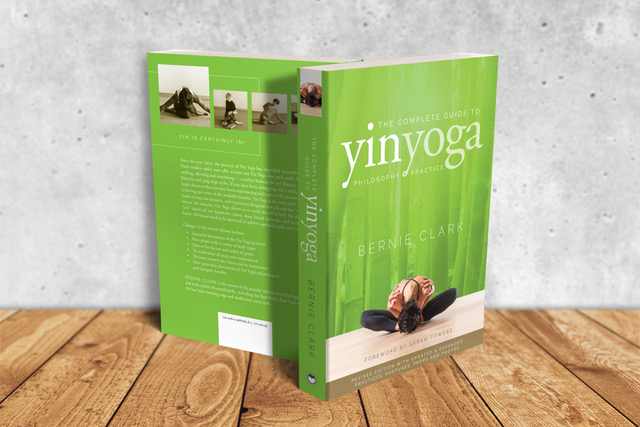 For Those That Practice at Home
Alo Moves is an online yoga video platform that is both a website and free mobile app. They offer a wide range yoga series from world-class instructors and have an engaged online community to support you in your yoga journey. Their series come in a variety styles such as Vinyasa, Strength, Yin, Flexibility, and more. But it's not just about yoga. There's strength, HIIT, Pilates, core work, meditation, breathwork, handstand, and skill progressions - more than enough for any active individual's lifetime.
For Those That Love Healthy Eating
Riverford's seasonal organic veg boxes are bursting with varieties of freshly picked veg. You'll get potatoes every week, plus carrots or onions, alongside seasonal treats like crisp sugar snap peas or purple sprouting broccoli. You can choose from a variety of size options to suit you. They bring you the best from their fields and farmers every week, so there's always something new to try.

You could also try looking for local veg box suppliers, Jake (the So We Flow... founder) gets his from the Cornish Food Box Company.
Image © 2018, Riverford
For Those That Want To Balance Out Their Yoga Practice
Ideal for anyone with an interest in CrossFit, gymnastics, street workout, calisthenics, resistance training, or even someone simply wanting to gain some functional strength or improve their physique.

Made using 45mm x 38mm high strength and fire rated straps, these rings can take all you can throw at them! The cam buckle makes height adjustment quick and easy.

Tested to 400kg, these rings will withstand all manner of gruelling workouts; whether that's calisthenics gymnastics, CrossFit, or just all-round functional fitness.

Fully portable, the Gravity Fitness rings can be taken down in minutes and are designed to be used in conjunction with our portable pull up rack, power tower, or wall mounted pull up bar.
For Those That Enjoy a Gimmick
Designed to keep the inner peace. Meet the Yoga Joes! They include 9 (non-violent) figures: Headstand, Meditation Pose, Cobra Pose, Warrior One, Warrior Two, Child's Pose, Tree Pose, Crow Pose, and Downward-facing Dog. Figures vary from 1"-3" high, made from ABS plastic, and come in Zen yoga studio packaging with a bamboo floor.

The perfect gift for anyone, whether you love yoga, don't love yoga, have ties to the military, or just think they're funny. Designed for both adults and children (ages 3 and over).
For Getting a Lot Out of a Little
When used for trigger-point therapy, massage, or self-myofascial release, a lacrosse ball helps break up the connective tissue and fascia surrounding your muscles and organs that can get rigid from lots of sitting or exercising. But what sets it apart from a foam roller is its ability to loosen up tough-to-reach spots and get deep, real deep. It is without a doubt the best tool for the money any active person can own. We go everywhere with it and use it daily.
For a Beautiful Stocking Filler
Our Rock & Roll On set contains all three of our essential oil blends:
Ignite: Black Pepper, Pine, Rosemary & Lemongrass
Focus: Lime, Peppermint & Basil
Unwind: Cedarwood, Ylang Ylang, Patchouli & Sweet Orange
They're completely natural - with pure essential oils and skin-friendly jojoba and coconut oil. Keep handy at all times and apply to your pulse points throughout the day when needed or to enhance your yoga practice. And if all else fails, they smell great...
For Those That Need a Detox
CPRESS's seven-day, 100% organic juice cleanse is recommended for those experienced in juice cleansing and periods of fasting in general. If you're interested in starting a seven-day cleanse then preparation beforehand is essential in order to ease yourself into the cleanse and not shock your system too much. Generally speaking, if you already follow a largely plant-based and organic diet then you should be better positioned to tackle this cleanse. Otherwise, begin to limit sources of toxicity from your diet and lifestyle for at least three days before you start this cleanse. This cleanse should leave you feeling lighter, refreshed, accomplished (well done for finishing a 7 day cleanse!), and fully balanced after giving your digestion a rest and freeing up energy to be expended elsewhere; in the elimination of toxins from your body and in the production of energy.
For Men That Wear Shorts in the Winter
We designed our Solace Yoga Shorts with the help of 150 movers to create the ultimate shorts for yoga, movement and day-to-day life. Made from our bespoke blend of sustainably and responsibly produced organic cotton, combined with recycled ocean plastic derived polyester - giving you performance, comfort and peace of mind in equal measure. They feature an elasticated, drawstring waist; strengthened seams throughout; and our signature crotch panelling for complete freedom of movement.
Available in two colourways, Sage and Charcoal.
For Those That Love a Challenge
Original, authentic, unmatched—the gold standard for building and testing grip strength. Designed to produce the quickest gains in grip strength. Premium materials, proprietary elements, precision manufacturing, and unrivaled customer support. Available in 11 strengths for a perfect fit, whether you are just starting off, rehabilitating an injury, or can already crack coconuts with your bare hands.

Captains of Crush (CoC®) grippers changed the gripper world, taking what had been a cheap, imported plaything and turning it into a beautifully designed and crafted training tool for serious strength athletes. Made in the USA and known worldwide, nothing else puts power in the palm of your hand like a Captains of Crush gripper.
For Those That Choose to Wear Sustainable & Ethical Clothing
Our collection of t-shirts and vests are cut from either recycled organic cotton or organic cotton - which is always lightweight, super-soft, and in a casual fit. They feature flat, non-abrasive seams and side panelling for unrestricted movement during your movement or yoga practice. All include hand-drawn artwork by independent artists, which is then screen-printed (in the traditional manner) by our friends in Yorkshire.

Buy any two of our tops and save £10.
For Those That Love A Tipple
Fix8 kombucha is a sophisticated soft drink with a natural buzz. A lightly sparkling, deliciously tart and refreshing fermented tea. Drink it any time of day as a refreshing tonic or enjoy with your favourite spirit as a cocktail mixer. Some say it's positively obsessive...

They craft their kombucha in small batches in the traditional way at our London microbrewery for unrivalled flavour. Their kombucha is naturally low in sugar and contains a living dose of bacteria for the gut, B vitamins for the nervous system and L-theanine, which contribute to a healthy brain function.
For Eco-Conscious Shavers
Mutiny's shaving kit contains a traditional razor that will last years and give a close, smooth shave, free from razor burn or ingrown hairs. It's better for your skin, better for your bank balance, and better for the environment. The set also contains a synthetic, vegan shaving brush that helps exfoliate your skin and softens your stubble ready for the shave. No animals were harmed in the making of this simple, squared off, oak handled brush. The oak sustainably sourced from the Scottish Highlands and proudly finished off with their Mutiny logo.

Also included is their handmade, cold processed aloe vera shaving soap, specially created for sensitive skin, made entirely from 100% natural ingredients. This soap lathers up and smells beautiful with a beautiful clean scent, the phenomenal soothing ability of aloe vera and kaolin to add a smooth moisturising, cushioned layer to your shave. 100% natural, not tested on animals, no parabens, no SLS, only natural, ethically sourced ingredients. Each set is packaged and sent in recyclable plastic free packaging.

All sets come with 5 FREE recyclable razor blades to get you started.
For Those That Suffer From Aches & Pains
We thought Raised Spirit's CBD Coconut Oil couldn't get any better... and then they made a chocolate-flavoured version.

Their CACAO PRO jars are hand made with LOVE in Oxfordshire using raw cacao powder and sweetened with coconut blossom syrup. They pack double the amount of CBD that their standard CACAO jar option has - a whopping 1,000mg of full spectrum CBD.

280ml jar ≈ 1,000mg of CBD
1 teaspoon ≈ 19mg CBD

Eat it raw, add to meals or your favourite drink or smoothie. Vegan, gluten-free, dairy-free.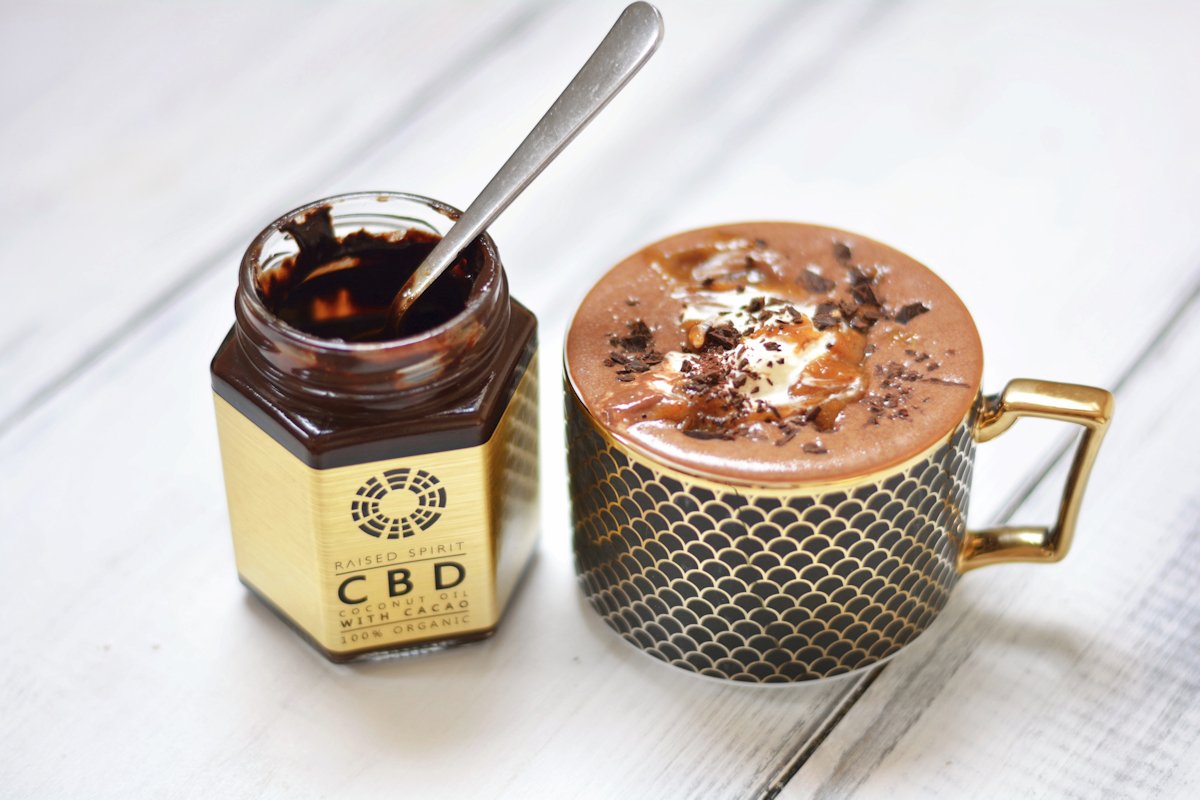 For Those That Want Ultimate Comfort
The perfect men's yoga pants must be comfortable, functional and made with both men's and the World's best interests at heart.
That's why we created our Solace Yoga Pants, made from sustainably and responsibly produced organic cotton, blended with recycled ocean plastic derived polyester - giving you performance, comfort and peace of mind in equal measure. Cut in a relaxed tapered fit; with an elasticated, drawstring waist; strengthened seams throughout; and our signature crotch panelling for complete freedom of movement.
And the functionality doesn't end on the mat. There's nothing more frustrating than pockets that don't do their job. That's why all three pockets are deep and spacious, with both side pockets featuring discrete zips - keeping your valuables safe whilst on the move. 
Understated, versatile, and designed for purpose - our Solace Yoga Pants are perfect for an unhindered yoga practice, bouldering with friends, a post-surf stroll, and chilling out.  
For Those That Want Everything in a Single Package
Our Yoga Starter Kit is the perfect gift for someone who wants start their yoga journey. You can choose from any of our best selling yoga clothing, yoga mats and incense to create a bespoke kit to suit you or your loved one. Simply add 3 or more goods to your Yoga Starter Kit to get an exclusive 20% discount.
For more yoga gift ideas head over to

our shop
---